The essential guide for media managers and journalists to confront the disrupted traditional outputs of the media industry and to build and operationalise strategies to manage a successful digital transition.
Three Modules
Module A
Foundations of Digital
Covers the basics of digital and introduction to the economics of digital, monetisation; audience development and audience management; reader revenue, PDFs, e-editions; and daily digital editions.
Module B
Digital Maturity and Strategy
This will centre on building of strategy with understanding fundamentals of business. Using some of Deloitte's Digital Maturity material, it will focus on audiences (external and internal), technology, operations, organisation and culture (management and skill); basics of strategy theory and how to write a strategy document.
It focuses on change management in an organisation; rolling out a new project or strategy; importance of building good teams for delivery, basic project management, communication, taking a project live, reviewing and refining it.
Target Audience
A basic understanding of digital media would be helpful but is not imperative.

✔Mid-level managers         ✔Journalists        ✔Web editors        ✔Content producers        ✔News editors        ✔Commercial staff in a media
Meet Your Trainer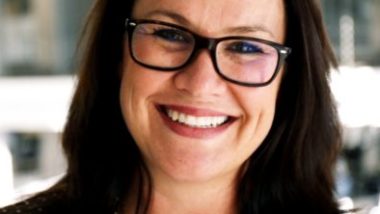 Lisa MacLeod is an independent media consultant based in London. Most recently, she has been engaged as a publishing expert for The Financial Times's boutique consultancy FT Strategies on a Google News Initiative subscription project and prior to that was Head of Digital at Tiso Blackstar (now Arena Holdings) in South Africa, and GM for Digital at Naspers's 24.com.
Lisa has more than 25 years experience in print to digital convergence and transition programmes, most notably at the Financial Times in London where she headed up newsroom operations, was Head of Operations for FT.com, an Assistant Editor and Managing Editor.
She was Vice-President of the World Association of News Publishers and is now on the Supervisory Board, is a board member of the World Editors Forum, and works closely with the Women in News programme as a contributor, trainer and advisory consultant.
Course Takeaway
A better understanding of the changing landscape, practical skills for action and new relationships with peers in the industry.